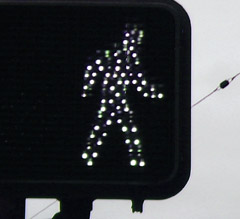 Jamaica is a perfect example to illustrate this point.
Jamaica is a beautiful island with wonderful, gracious people. I send hundreds of honeymooners there every year and I visit Jamaica frequently. It's a shame how the island can be misrepresented in the media because tourism is their economic mainstay. I have sent hundreds of honeymooners to Jamaica. If it wasn't a safe island, I wouldn't be able to stay in business!
Jamaica gets bad press because they have some political and economic problems that are centralized in the capital, Kingston. Ocho Rios, Montego Bay and Negril, the tourism areas of Jamaica are located on the opposite side of the island, some 70 – 160 miles from Kingston. So the tourism areas are not really affected by what is happening on the other side of the island.
Many tourists do encounter local residents attempting to sell them marijuana as they are sightseeing or shopping. Marijuana is an integral part of the Jamaican culture and usage is not interpreted the same way it is in the US. However, the Jamaican government has made it illegal for locals to sell marijuana to tourists. The best way to handle some one offering to sell you marijuana is a polite, but firm, no thank you.
No matter where in the world you travel, it is always wise to read the news, stay safe and protect your property. Here are some tips to make your Jamaican vacation safe as well as fun:
(Courtesy of the United States Department of State)
Sign passport, and fill in the emergency information: Make sure you have a signed, valid passport, and a visa, if required, and fill in the emergency information page of your passport.
Leave copies of itinerary and passport data page: Leave copies of your itinerary, passport data page and visas with family or friends, so you can be contacted in case of an emergency.
Familiarize yourself with local conditions and laws: While in a foreign country, you are subject to its laws. The State Department web site has useful safety and other information about the countries you will visit, or ask your travel agent for advice. I love talking with clients about what to expect and ways to stay safe.
Take precautions to avoid being a target of crime: To avoid being a target of crime, do not wear conspicuous clothing or jewelry and do not carry excessive amounts of money. Also, do not leave unattended luggage in public areas and do not accept packages from strangers. Don't carry large amounts of cash.
Register so the State Department can better assist you in an emergency: Register your travel plans with the State Department through a free online service. This will help us contact you if there is a family emergency in the US, or if there is a crisis where you are traveling.
by Molly Sumption, Caribbean Honeymoon / Sandals Expert, Seattle & Portland / subscribe to RSS feed