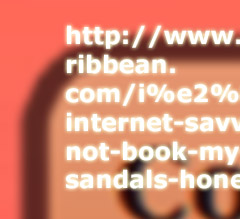 According to the National Telecommunications and Information Administration, Washington State ranks number three and Oregon ranks number eight, in the highest percentage of Internet users in the United States. So as a web savvy Seattle or Portland native, it would make perfect sense that you would handle your own travel arrangements for your upcoming honeymoon or vacation. Before you do, just consider the following three things.
As a Sandals Platinum Preferred Specialist I have specific experience working with Seattle and Portland couples?
I am a Sandals Platinum Preferred Specialist, which means that I am one their top 50 representatives in the United States. One of the many benefits working with me on this very important occasion is that I have stayed at all of the resorts many times and have traveled to all of the Caribbean Islands. So I will be able to give you the benefit of my extensive experience in planning your perfect Sandals honeymoon. After all, your honeymoon is one of the most important trips you will ever take! I will give you unbiased information and advice about the Sandals resorts based on my experience, I will contact the resort General Manager with any special requests you might have before your arrival and I will be available should anything unexpected occur while you are traveling to or staying at the resort. In short, I will be your advocate.
Why not just book your honeymoon or destination wedding over the Internet?
Besides the personal handling and experience you will receive by working with me, my payment policy can be more liberal than the Internet. A $300 deposit for the resort is due when booked, with the final payment due 50 days before your departure. In order to obtain the best airfare, it must be paid for when reserved. If you prefer to search for your own airfare or have mileage, I am happy to handle the resort alone. If your resort should go on sale, I have the ability to pass the savings on to you, provided it occurs before final payment.
Is it more expensive to use a travel agent to book my Sandals vacation?
No, my commissions come directly from Sandals.
by Molly Sumption, Caribbean Honeymoon / Sandals Expert, Seattle & Portland / subscribe to RSS feed