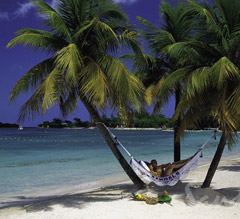 Booking your trip through a Preferred Sandals / Beaches Specialist, ensures you are getting the best possible service to make your honeymoon or vacation a memorable one.
I charge no fees to my customers. All commissions come to me from Sandals.
I am a Platinum Preferred Sandals/Beaches Specialist. This is a direct result of personal experience, familiarization with the product and sales performance.
My travel agency has been operating in the Pacific Northwest since 1982 and we have been specializing in the Caribbean for over 20 years.
One of the many benefits to working with me on your honeymoon or vacation is that I have stayed at all of the resorts many times and have traveled to all of the Caribbean Islands.
I will give you unbiased information and advice about the Sandals and Beaches resorts based on my experience, I will contact the resort General Manager with any special requests or requirements you might have before your arrival and I will be available should anything unexpected occur while you are traveling to or staying at the resort. In short, I will be your local advocate
I look forward to working together in planning your perfect honeymoon or vacation.
by Molly Sumption, Caribbean Honeymoon / Sandals Expert, Seattle & Portland / subscribe to RSS feed