Vicki and Jeff Whitmoyer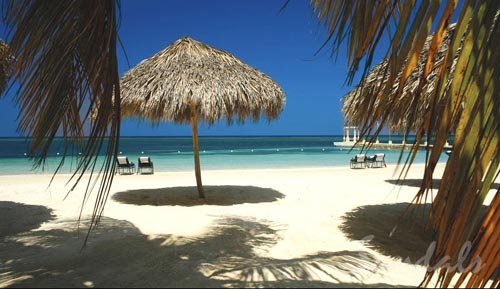 Vicki and Jeff Whitmoyer (5) © Unique Vacations, Inc.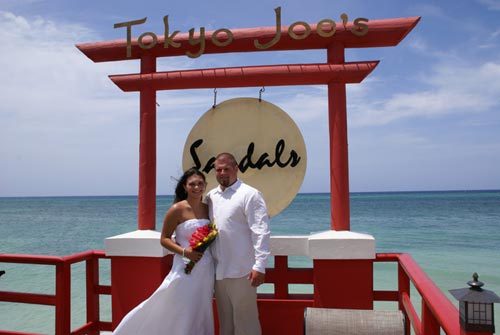 Vicki and Jeff Whitmoyer (4)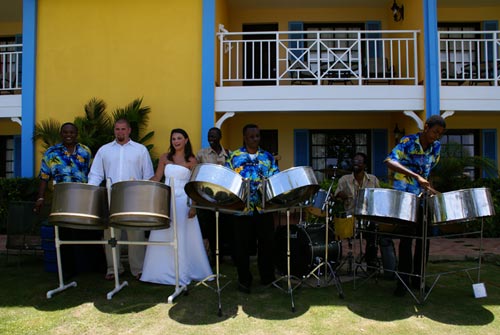 Vicki and Jeff Whitmoyer (2)
Vicki and Jeff Whitmoyer (3)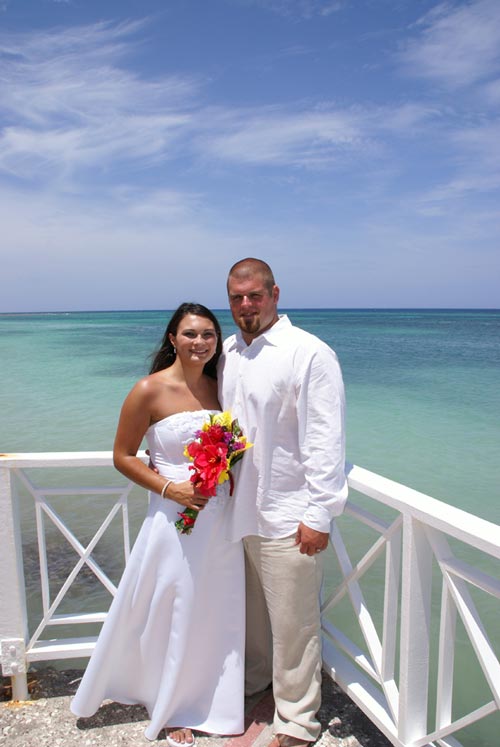 Vicki and Jeff Whitmoyer (1)
Our decision to have a Weddingmoon at Sandals in Montego Bay Jamaica was one of the best decisions we have ever made. With the expertise and guidance of Molly Sumption planning took almost no time at all. We simply chose the resort, invited our guests, and then we just had to sit back and wait for our special day to arrive. Once at the resort we met with the wedding planner and made a few final decisions. The resort took care of everything. We had no stress and were not worried about anything. Everything was taken care of. Our wedding was flawless, far better than we ever dreamed it would be. We were fortunate to have twenty friends and family there with us to witness our wedding. The wedding was amazing, but the vacation in paradise with our friends and family was priceless. We recommend this to anyone who is planning their own wedding. Have a Sandals Weddingmoon and you will not regret that you did!
by Molly Sumption, Caribbean Honeymoon / Sandals Expert, Seattle & Portland / subscribe to RSS feed